Photochromic Lenses. What are they and how do they work?
Photochromic lenses are nothing new in the world of prescription eyewear. What most might know as "transition" lenses, photochromic lenses have been making huge strides in non-prescription sunglasses especially for sports such as cycling, running, or golf. Available in a wide range of tints, photochromic lenses give the wearer comfort in a changing light environment while providing 100% UV protection. Let's dive into how they work and when you might benefit best from photochromic lenses in your sunglasses.
What are photochromic lenses?
Photochromic, or "transition" lenses, are sunglass or goggle lenses that adapt to a changing light environment. This happens with molecules embedded into the lenses that react to UV rays. Depending on the amount of sunlight present, photochromic lenses will either fade in darker or fade out lighter according to the amount of sunlight or UV rays present. All lenses will have an initial base tint when indoors or in shadow and will change, or "transition" to a darker tint when needed. This change can happen quite quickly, though not so much in a way that makes it obvious to the wearer and resulting in a smooth transition that makes for an easy adjustment on the eyes.
Benefits
There are a few key benefits to photochromic lenses with the most obvious one being that they can eliminate the need for multiple lenses. No need to swap lenses when the clouds roll in, just let the lens do the work. Some of our favorite brands are now offering mirrored photochromic lenses in a variety of colored tints with some tints providing certain advantages. Take Tifosi's Clarion Red Fototec lenses for example. The base tint color is red which not only strays from the smoke-based tints of traditional photochromic lenses, but the red provides more of a visually natural color for your eyes.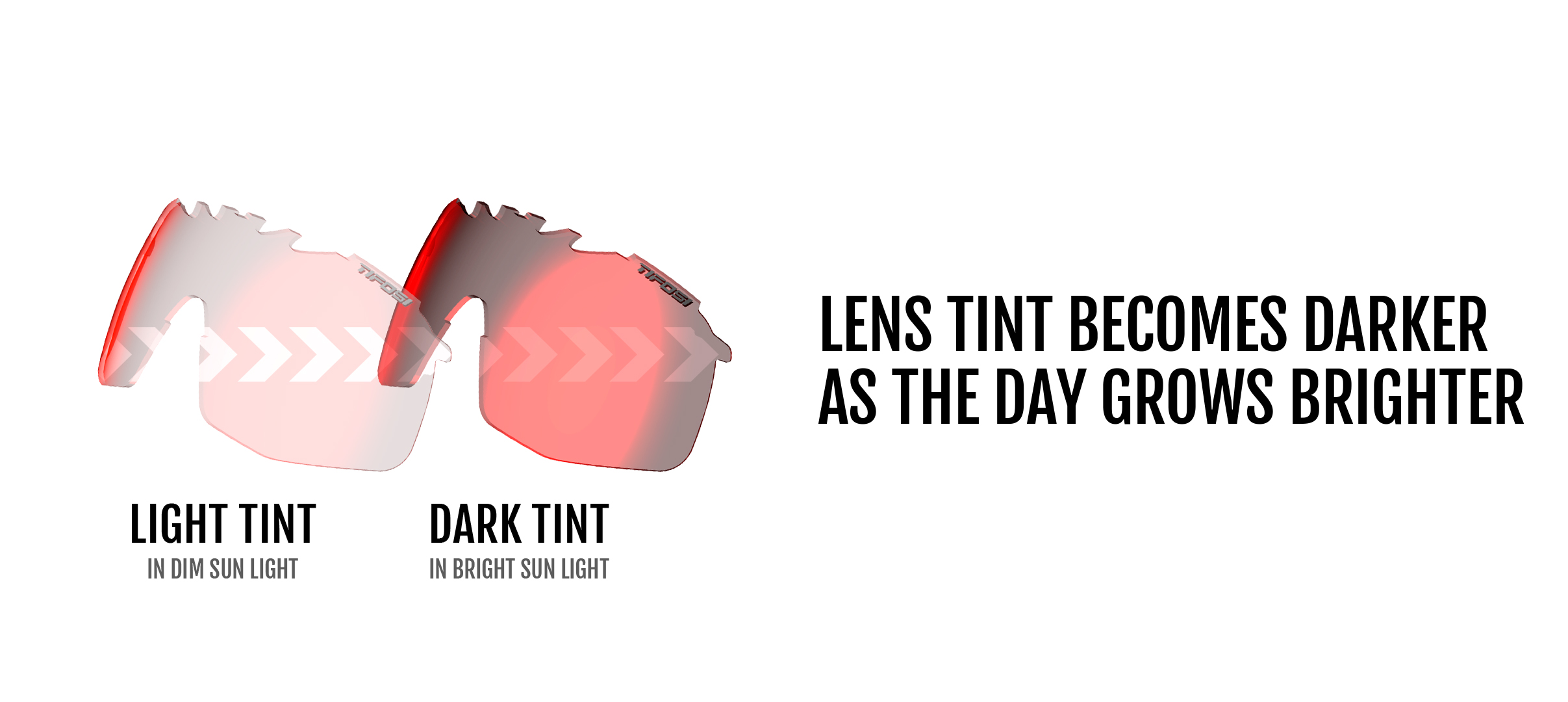 Best uses
We find that photochromic lenses are best used in warmer temperatures as cold air can hinder the length of transition time from light to dark tint and vice-versa. Mountain bikers have grown to love these lenses as they find themselves in and out of the canopy of tree cover. Sometimes weather can be pretty unpredictable, so road cyclists can benefit greatly from photochromic lenses as well. Basically, anytime you might find yourself in variable light conditions. If there's no chance of the sun hiding itself or revealing itself, it might be best to go with a traditional one-tint lens. Photochromic lenses will offer a range of tint but will not cover the entire spectrum.
Our favorite sunglasses with photochromic lenses
At PROLENS, we've hand selected a few of our favorite sunglasses that offer a photochromic lens option. These are in no particular order and each pair is unique in their own right.
The Shift MAG sunglasses have quickly become a fan-favorite from Smith. With a photochromic lens option that changes from full clear to dark grey, the Shift MAG is more along the lines of a traditional photochromic lens as far as base tint goes. What's not so traditional, is the MAG technology built in these frames. The lenses are securely fastened to the frame with the use of magnets making lens swaps or cleaning an instant breeze. No more fussing about trying to fit lenses back into your frames. We also love the fit adjustments of the Shift MAG with two-click nosepad adjustments and no-slip grip on the temples. The Shift MAG stays put even in the rowdiest of riding.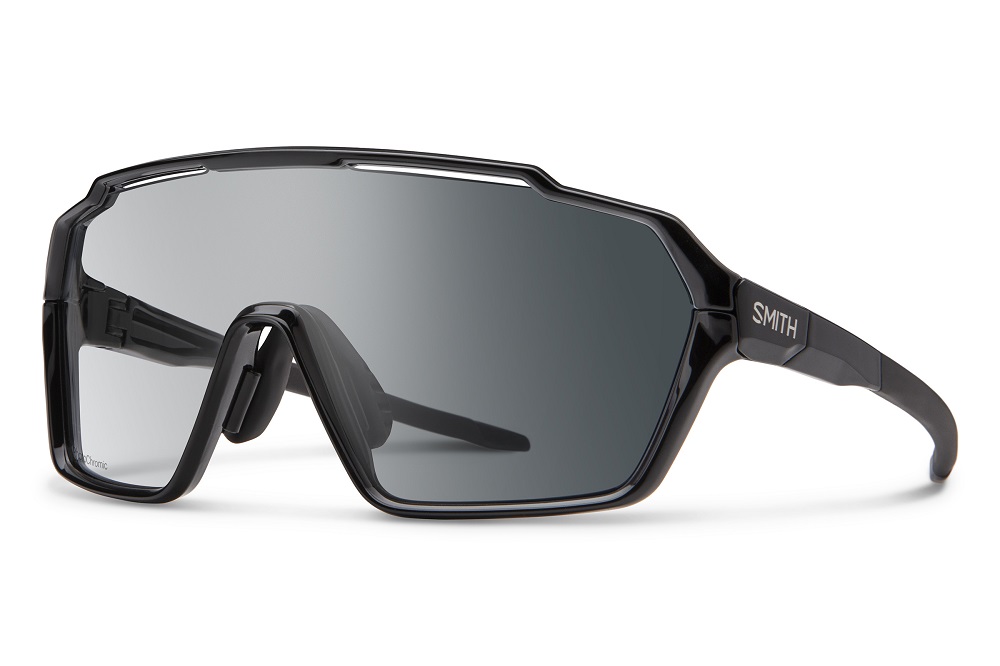 Tifosi's Sledge Lite sunglasses brought affordability and style with a lightweight, durable frame and one of the most eye-catching photochromic lenses we've seen. Tifosi's Clarion Red Fototec option goes from nearly clear to dark red with a mirror finish. Tifosi's Clarion technology is a lens finish on the outside that repels moisture, sweat, and dust. The small vents located at the top of the lens offers a fog-free ride for those warm ascents. The Sledge Lite is immensely lightweight and offers adjustable temples to fine-tune your fit.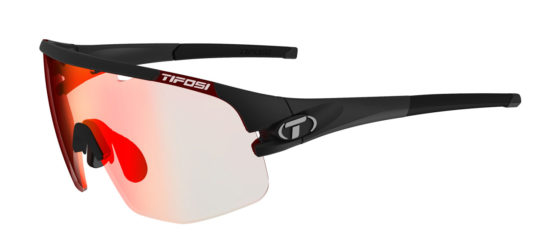 Smith Leadout Pivlock Sunglasses

Somewhat of a newer model from Smith, the Leadout Pivlock sunglasses offer a traditional style frame with Smith's Photochromic Clear to Grey lenses. Designed with less wrap than most performance sunglasses, they allow air to circulate to reduce fogging. The lightweight frame is impact-resistant and integrates perfectly with Smith helmets.