We have all hit the last hour of our ski day and struggled with being able to see the subtle bumps or built up frosting on the sides of our favorite trails. Or maybe your struggle is just seeing what's in front of you on a day that is offering fresh powder refills on every run. By the looks at what is selling, many consumers have turned to the oldest selling goggle replacement lens, the almighty clear lens. Many of us have become accustomed to reaching for a clear replacement lens when the days light looks bleak or the snow keeps falling. We have a saying here that when all else fails try a clear lens, so why not?
Well these days the options are plentiful. Not only have most of the major goggle manufacturers worked tirelessly at developing new technology to boost contrast, many have also tweaked the clear lens to give it an extra boost when sliding along between 3 and 4pm in the afternoon. Snow replacement lens light filtering and light manipulating technologies aren't possible without a base tint. You need some color or base tint to manipulate the light that comes through the lens. With today's lenses, VLT or visual light transmission, the amount of light that is allowed to pass through the lens and reach your eye, is a bit less important given the way light is manipulated. Oakley's Prizm, Smith's ChromaPop, Anon's Perceive, Giro's Vivid, Scott's Enhancer or POC's Clarity technologies just to name a few, are manipulating light in way to increase contrast in low and high light situations. Your visual experience, and your ability to see snow better, is greatly improved.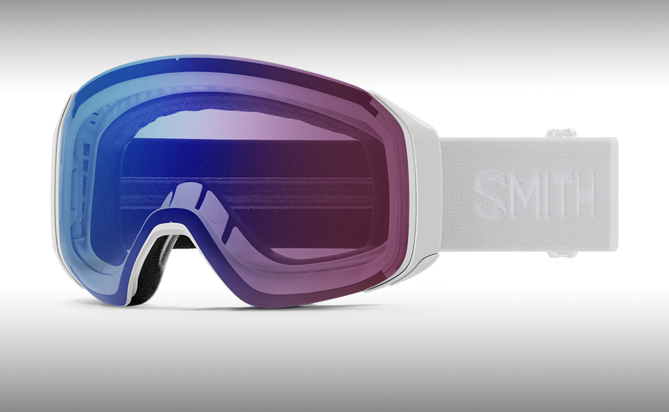 Smith's 4D MAG S with Photochromic Storm Rose Flash Lens
Clear lenses don't manipulate light. What you see through a clear lens is exactly what you see with the naked eye minus some UV exposure. But take a lens like Oakley's Prizm Clear, where you have just a hint of color in the lens and therefore, the light can be manipulated, will improve your visual experience while at the same time allowing a lot of light to reach your eye. POC's Clarity Comp No Mirror and Clarity No Mirror lenses, have just a hint of color, the Comp with an added hint of blue, both making a clear lens better. Want to try something on a snowy mountain day? Try the Anon Perceive Night lens. Again a clear lens with just a hint of color so that Anon's Perceive technology can go to work, improving your visual experience. Smith Optics has three of the most popular low light lenses, the ChromaPop Storm Yellow Flash, Storm Rose Flash, and the newest in the lineup, The ChromaPop Storm Blue Sensor Mirror. The Storm Blue Sensor lens is based on our best selling lens for 7 years running, the pre ChromaPop Blue Sensor Mirror. That lens went away for a short time but is now back with the added ChromaPop technology. A low light replacement lens that performs exceptionally well in flat light.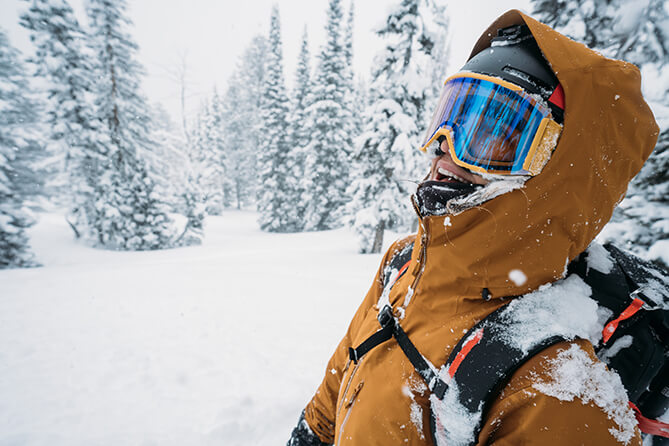 One of the most popular snowy-day lenses ever, the Chromapop Storm Yellow Flash from Smith
The point is that yeah, we still think an extra clear lens is great to have in the goggle lens quiver, but don't shy away from the new breed of storm or clear lenses like Oakley's Prizm Clear or POC's Clarity Comp No Mirror, you'll be pleasantly surprised by the hint of contrast they bring to a bad light run and just might have you rethinking low-light goggle lenses.