Posted by Leo Joy on 8th Sep 2020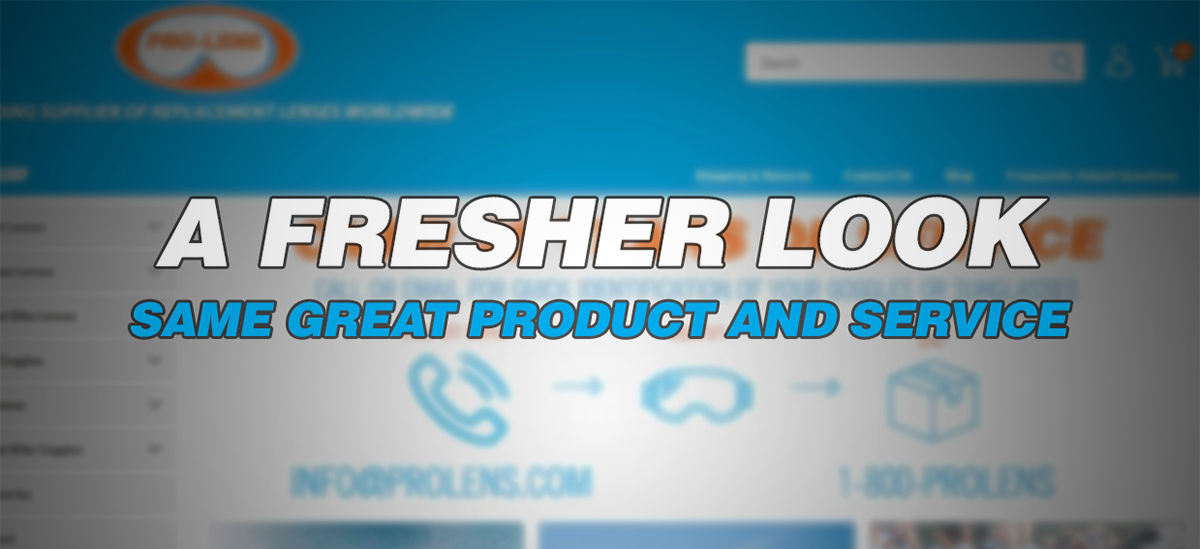 After many months of hard work and most from remote locations and home due to Covid 19, the crew at PROLENS completed the initial work on our freshened up look for www.prolens.com.
PROLENS remains committed to providing our customers with the best customer experience when shopping for lenses for Smith, Oakley, Anon, Giro, Tifosi Optics, and many more.
As always, our customers provide us with guidance on what they need and how we can deliver the results they desire, so don't hesitate to reach out to us to give us your feedback on your shopping experience.
Phone: 1-800-PRO-LENS or 1-800-776-5367
Email: info@prolens.com
Don't forget to check out our FAQ page before calling or emailing!
We remain committed to fast and free shipping (on order over $75) and our warehouse is now shipping five days a week to provide our customers with the highest level of service. Please stay safe and shop PROLENS!