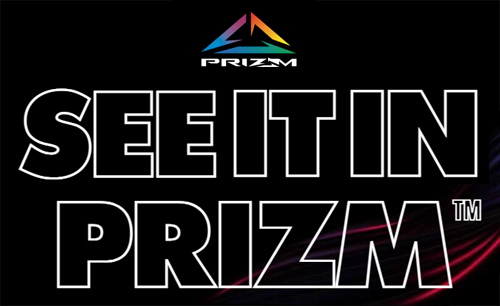 In recent years many manufacturers have either joined up with lens technology companies or have engineered their own technology for enhanced color and light filtering technology to be incorporated in their lenses for snow goggles and sunglasses. Anon was once associated with Zeiss before engineering their own snow specific technology. Smith Optics first introduced their ChromaPop technology in the Summer of 2013 while Oakley introduced their Prizm technology into Snow Goggles for the Winter of 2014. From that point forward, the race was on to manufacture lenses and replacement lenses that would help all of us enjoy the outdoors more, increase our awareness of our surroundings, and enhance our visual experience. At PROLENS, we have tested many of the available technologies and firmly encourage all our customers to embrace these technologies, your visual experience will be better.
Oakley Prizm technology has developed even further in the last few years. Oakley has managed to develop the Prizm technology by manipulating color wavelengths as viewed behind a lens to enhance those colors normally encountered in the activity the user is participating. Replacement lenses for sunglasses will be different than those available for on-snow activities. As a general rule, we at PROLENS like to advise our customers on the VLT of a lens, that being an indicator of the specific conditions a lens could be used. Visual Light Transmission is a good benchmark, but not the single most important criteria for determining the usefulness of a replacement lens.

Let's look at the two Prizm Trail lenses available from Oakley, the Prizm Trail and the Prizm Trail Torch, both big favorites of ours and the legion of mountain bikers using Oakley sunglasses:
The Prizm Trail is a 36% VLT lens while the Prizm Trail Torch is a 35% VLT lens. In our business 1% wouldn't mean much in terms of light filtering but there is a big difference between these two lenses. Oakley has developed both of these lenses to accommodate very different light and trail conditions. When wearing the Prizm Trail the first reaction is "wow, this really brightens things up" and trail colors are enhanced to help you see every rock, rut, or trail obstacle. Use the Prizm Trail Torch and you see this lens is remarkably less bright, but every obstacle is still highly visible because of the way the light filtering properties have been manipulated. This lens has been designed for brighter conditions but still allows a lot of light to reach your eye in order to enhance trail conditions. Buy based on your everyday ride, mountainside in Utah or Colorado, or carving through the woods of New England.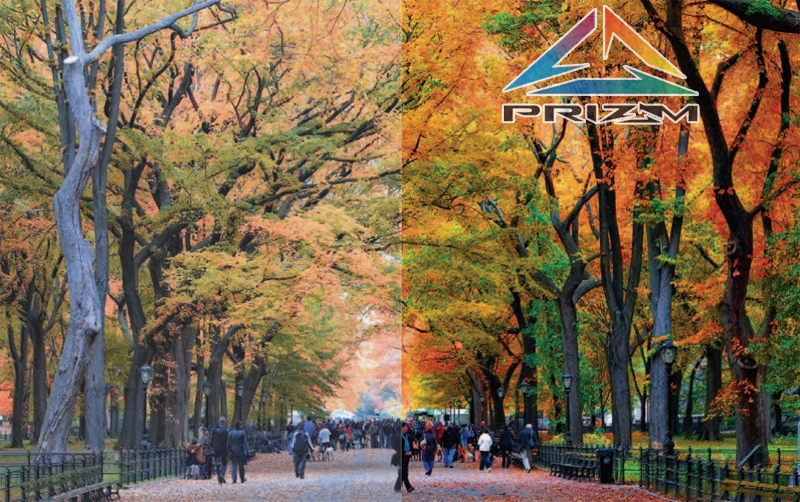 Oakley's manipulation of color wavelengths has been applied to all their sport specific Prizm lenses, and yes, it makes a difference. Shallow water versus deep water, road cycling versus mountain biking, and of course golf. Oakley's Prizm lenses have proven to work well for the sports they have been designed to work with in the specific environments of each of those sports. Highly recommended by the Crew at PROLENS.